Create Anaglyphs from your camera and more...
The Ultimate Farting Sound Board On Android
Want to annoy or gross-out your peers, or how about your teacher?
Water Relaxation are audio effects of water (rivers,rain,waterfalls), that are meant to relax you amid the cares of life.
XBOX,PS cheats/tips/demos for over 100 video game titles
Wake up the neighborhood, - in your bed,room,house,street,world - with the sounds of war.
Annoy and disturb those around you!!!
Raise IQ,Boost Concentration,Tweak your brain,Have lucid Dreams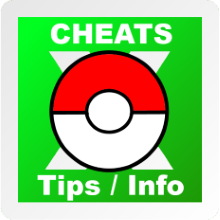 The Best Pokemon Go! Augmented Reality Game Cheats,Tips,Walkthoughs,How-to and Bloopers.
Burp, share the gas with your friends, even without eating!
Get rid of the dog that craps on your lawn!
Enjoy and get trippy, on visual effects!