Annoy and disturb those around you!!!
Create Anaglyphs from your camera and more...
Water Relaxation are audio effects of water (rivers,rain,waterfalls), that are meant to relax you amid the cares of life.
Get rid of the dog that craps on your lawn!
Enjoy and get trippy, on visual effects!
Want to annoy or gross-out your peers, or how about your teacher?
The Ultimate Farting Sound Board On Android
Wake up the neighborhood, - in your bed,room,house,street,world - with the sounds of war.
Burp, share the gas with your friends, even without eating!
Raise IQ,Boost Concentration,Tweak your brain,Have lucid Dreams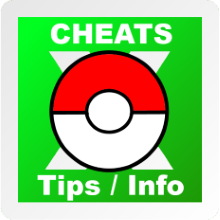 The Best Pokemon Go! Augmented Reality Game Cheats,Tips,Walkthoughs,How-to and Bloopers.
XBOX,PS cheats/tips/demos for over 100 video game titles